(This story is the sixth in a series to celebrate the 20-year anniversary of TEF Design. Check our blog for newly published, stories about our firm's people, our community, and what drives us to design. Sign up — in the right corner above — to receive those updates in your inbox.)
Anne-Marie Kuban worked for TEF for six years before relocating to Portland, Oregon.
Q: Why did you go to work at TEF?
A: The design work I saw at TEF was really strong, and I wanted to be a part of what made that work happen. I met with Doug, Amy, and Bobbie, and I felt like they were great principals. TEF was a good place to grow.
Q: What did you work on?
A: I was brought in to work on the Performing Arts Center at San Francisco City College. I also worked on many projects in the Presidio and some programming on the downtown police headquarters on Third Street.
At City College, Madeline Mueller, the chair of the music department, was inspirational. She wanted the best possible space for making music and encouraging the students' performances.
In the Presidio, the projects were smaller. I worked with just Doug and designed them with him. I would propose ideas, and he would support me so I could explore them. He critiqued, but he didn't try to control the process. He was generous. It was the time that I grew the most at TEF as a designer and a manager.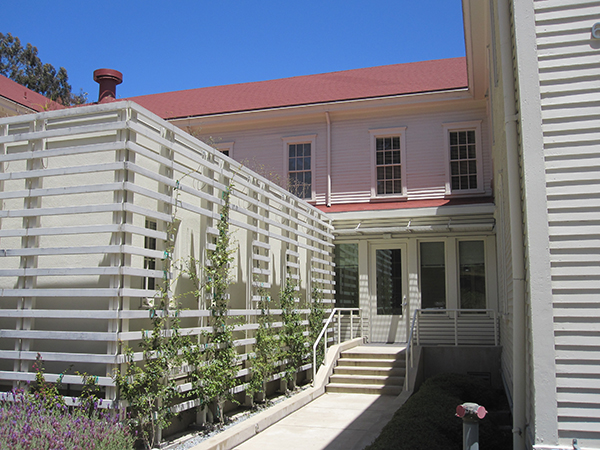 The police station programming was really a different experience for me. I had never interviewed seasoned police officers before or seen where they work. Creating a programming document to steer the schematic design phase was also a new task, and I learned a great amount from Bobbie and my teammates.
Q: What was different about TEF?
A: The design sensibility of the office was the first draw; the sense of vision, design resolution, and scale coupled with very reachable goals and good client relationships. These TEF qualities created a diverse portfolio that really engaged me.
And admittedly, I had never worked in a firm with female principals before. I liked that the principals were geographically interspersed throughout the office. I sat right next to Amy Eliot, and just by osmosis I learned a lot.
The office was a lot of fun. Doug, Amy, and Bobbie tended to hire really outgoing staff.
Q: Can you talk a little more about the community in the office?
A: They always hired a diverse staff—not only people from different backgrounds, but also people with different personalities and interests. Being a well-rounded architect means you have all kinds of interests. Through the office, I started taking a role in the LEAP Sandcastle Contest. Eventually I ended up on the organizing committee for the contest as well as leading the volunteering effort in our office. It was great working with all those kids in the classroom and on the beach. Doug has a strong connection to volunteer work, and he imparts that to the staff.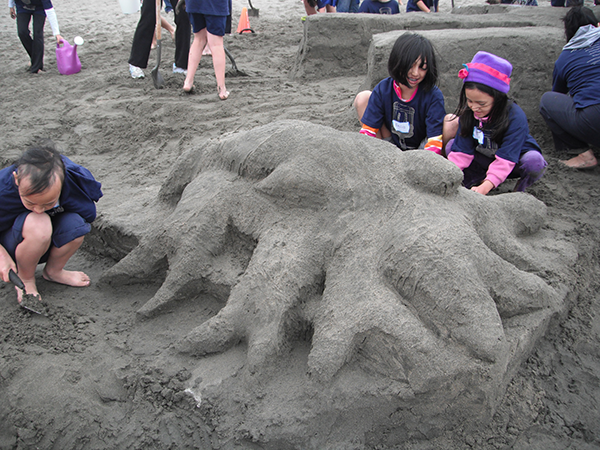 Q: Since you moved to Portland, what have you been doing?
A: I taught at Portland Community College. Now, I work with Emerick Architects. They do a combination of adaptive reuse, multifamily, and single-family houses. My current project is a 57-unit multifamily building in a historic district in Northwest Portland.
Q: Can you say what you brought to this job from TEF?
A: Working with larger teams, especially during the City College performing arts center project, gave me a lot of new skills. We joint-ventured with LMN in Seattle along with approximately 14 consultant teams located all around the United States.
I had never worked on joint venture before TEF, but I had worked on more traditional project structures. I found that how LMN and TEF structured the team was very innovative. TEF worked in LMN's Seattle office for six to nine months in the schematic and design development phase—allowing for both firms to design and influence each other's work. When the project came down to documentation, the combined team had shared goals and trust. This arrangement drove an easy working relationship and strong ownership from all the team members. It was a very good project experience.
You learn a lot from working on different kinds of buildings and also with different firms. TEF is open to that. I learned how to share ideas and champion them. We had great clients like City College and the Presidio. I still have personal friendships that came from working on those buildings.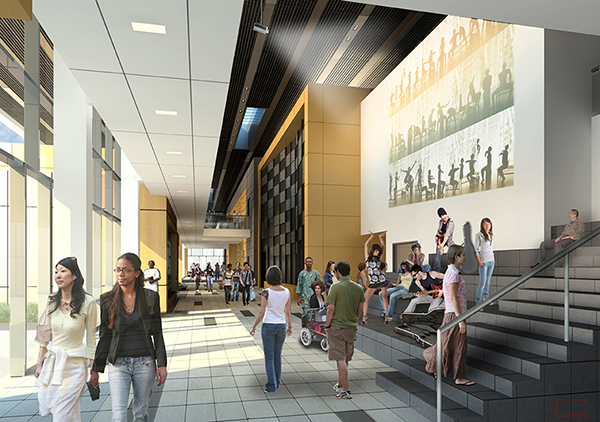 Q: What advice do you give to young architects?
A: It is really valuable to have different office experiences. Stay long enough to get into projects and see them evolve. Then move around to get different kinds of experience. Be passionate about what you want, but remember you are working with people who come from all kinds of places and points of view. Not everybody will be receptive to your ideas, but if you are patient, you can persuade people.