One Sunday a few weeks ago, I was biking to Nicasio with my oldest son when we saw a woman standing by her bike at the side of the road. She had gotten a flat, and although she had all the tools, she'd never learned how to change a tire. So we helped put the tire on, showed her how, chatted briefly, and then rode on.
The next morning, I got a call from Traci McCollister, the development director at the Randall Museum Friends, telling me that a donation to the Friends was made on my behalf. Apparently, Debra (the lady with the flat), discovered I was president of the board of the Randall Museum Friends, and thought this was the best way to thank me—not that any special thanks was needed! I couldn't have asked for a better example of the circle of giving. You never know what positive ripple effects will come of what you do.
Where I grew up, volunteering was something that other people did. But volunteering is part of the culture at Tom Eliot Fisch—the firm encourages us to give back to the community in some way and allows us to take the time necessary. In my case, I got involved in a sort of backwards way.
Typically, if you become a board member, it's for an organization that you've volunteered with for a while, or maybe your kids were heavily involved with it first. For me, oddly enough, it all started with a conversation I was having with a friend about green design. While cycling...
Kurt Gantert was the friend. He's founder and director of Wanderers, an outdoor education program in the Bay Area. For years, he's also been on the board of the Randall Museum Friends, a private, nonprofit organization that supports the Randall Museum in San Francisco's Corona Heights neighborhood. He asked me about my experience with sustainability, since the board had been discussing energy efficiency at a recent meeting. After we'd been talking about it for a while, he asked me if I'd consider joining the board.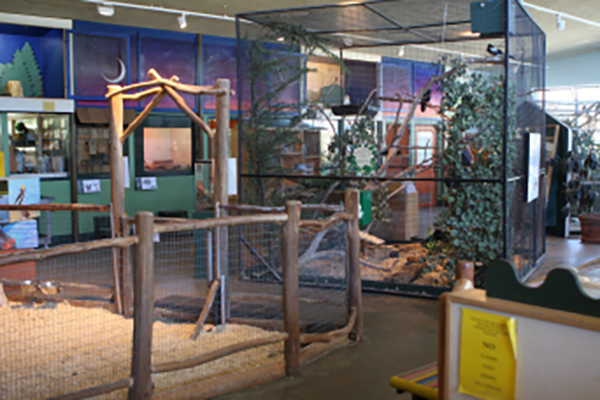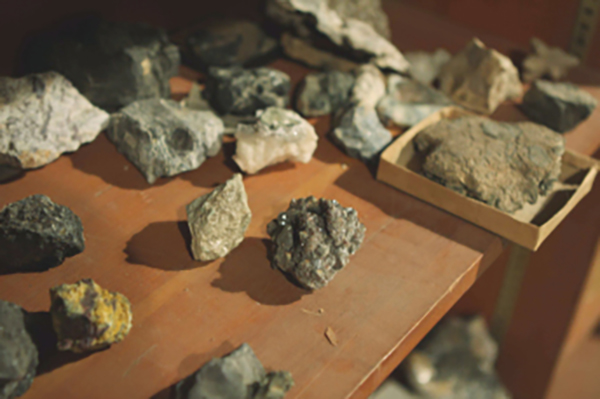 I hadn't ever done anything like that, but it sounded fascinating. And I loved the Randall Museum. I loved the fact that it's free and that it gives children in the city a chance to interact with nature and learn about science and natural history while connecting with other kids. The Friends' mission is to implement the museum's mission of offering hands-on interactive art, nature, and science education focusing on the culture and environment of the Bay Area for all age groups. And my three children had occasionally participated in activities there—though not as often as they do now!
After I'd been a board member for a few years, the then-president of the board asked if I would be willing to succeed her, as she was terming out. She said it wouldn't involve much work, since the Friends' two full-time staff members mostly ran things. So I said yes, little knowing what lay ahead.
Almost as soon as I became president, the Randall Museum's development director approached me with the news that the California Department of Parks and Recreation had $93 million available as part of its Nature Education Facilities Grant, funded by Prop 84. The Randall's facilities were tailor-made for this grant, and the application process did not seem particularly onerous. Or so I thought...
Well, Traci spent several months working with the city in putting together a first-class grant proposal. And I worked extensively with Chris Boettcher, the museum's executive director, to create drawings that would show what we planned to do with the grant money. We hired an illustrator to create drawings for the brochure, and I drew up plans. I also pitched in with other board members at a weekend work party to shape up the museum before representatives of the parks department made site visits. We needed our old museum to look good, but not too good.
All the work paid off. Ultimately, the parks department received more than 300 applications, requesting almost $1 billion. Out of the $93 million available, they awarded us $5.4 million.
The museum has essentially remained unchanged since it was built in 1951, other than the renovation of the theater more than 15 years ago. Meanwhile, the museum's collection has grown significantly, outstripping the existing display space. The grant will help us turn basement rooms into a new exhibit lobby, enabling the museum to display its geological and zoological collections for the first time. Along with the addition of an elevator, we'll be able to greatly expand the museum's space and accessibility. The live animal exhibit will also be redesigned so it can show native animal species in their natural habitats.
I spend a lot more time working with the museum than I ever thought I would. But it's hugely rewarding. And as my three kids grow up, I find that more and more, the things I do are for them. That is, I try to behave the way that I would like them to behave—because telling your kids what to do is a waste of time. (Although both my wife and I tell them what to do, too, because we can't help ourselves.)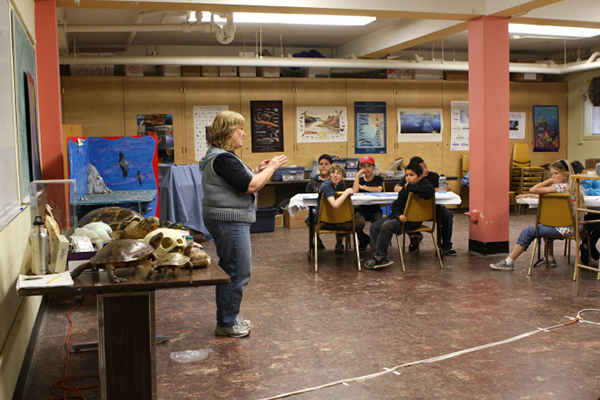 Since I became a board member, my kids have participated in the museum in a variety of ways, taking classes and volunteering for various events. It's a much bigger part of all of our lives than it ever was. And they've had the opportunity to see the power of giving back.
Even if it's something as mundane as changing a flat.