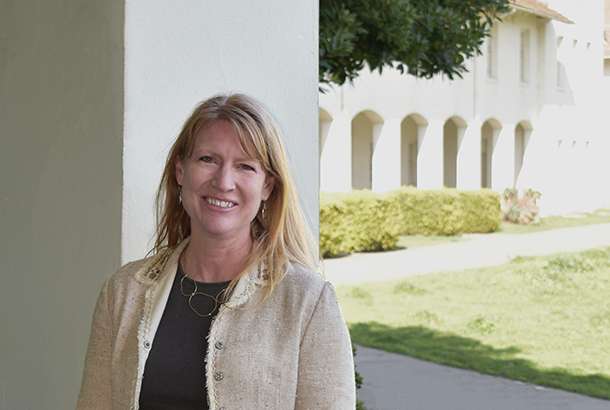 TEF recently named Jennifer Tulley, AIA as principal. To say that her beginning at TEF was a trial by fire would be an understatement. A couple of months after joining us, the World Health Organization declared the novel Coronavirus a pandemic and we were all at home sheltering in place. In the two years since, Jennifer has distinguished herself as an accomplished leader, leveraging her entrepreneurial mindset and innate strengths as a mentor and connector to play a critical role in the resilience of the practice.
"Jennifer is the epitome of grace under fire," explains Principal Bobbie Fisch. "She rolls up her sleeves, sets goals for herself and her clients – and gets them done. She embodies the qualities that will steward the future of our practice."
How does having had your own practice inform your work?
Running your own design firm helps you understand the full expanse of a project at a very detailed level: from how the client is looking for a partner and guide – one who will be a reflection of their good judgment – to paying close attention to the design and delivery process to be profitable. Being an entrepreneur also cultivates agility, resourcefulness, and resilience: there's no getting around having to innovate to make things work and jumping in to get things done. There's also diverse exposure to a range of challenges and a level of confidence with strategic risk and follow through. These are skills that I enjoy leveraging to enrich project outcomes and solutions to complex design challenges.
Some of your most recent work has been helping clients to accommodate the pandemic-driven shift in workplace culture as we explore a reimaginging of "the office". What do you find most exciting?
That clients avoid the term "return to work" speaks volumes about the tenuous nature of our post Covid world, as companies grapple to balance what looks to be a lasting shift towards remote work with the value of a physical workplace. The pandemic exponentially accelerated the gradual, technology-driven evolution in workplace design taking place over the last two decades into the existential question before us. This disruption is no doubt stressful, but I am exhilarated by the rare opportunity to rethink workplace design authentically, without preconception or prejudice, and the potential to reinforce new strategies with real wellness, economic, and resource conservation impacts.
Clients have also pivoted from office buildings to multi-family residential or life science uses as property owners have had to rethink their real estate strategy in the midst of this transformation. I am working on a feasibility study for a life science building in San Francisco, and the demand for this type of space is incredible. It will be interesting to see where we will be in a few more years as the transformation in the workplace shakes out.
Who or what has influenced you as a designer?
In my first architecture history class, this was pre-Google, mind you, I was surprised to discover that the "glass house" near my favorite childhood sledding hill was Van der Rohe's legendary Farnsworth house. So I suppose you could say that my simple upbringing in a small town outside of Chicago was an early influence.
I had the good fortune to start my career at Richard Meier Architects, where I learned rigor and attention to detail, as I collaborated on his language of white metal panel buildings, based on a geometric grid, and a few key measures that disrupted the grid. I later worked on projects, such as Tod Williams and Billie Tsien's American Folk Art Museum, integrating panels that were poured in a foundry to convey a handcrafted feel. Eventually, I realized that I love projects that can inspire wonder and beauty with a nod to the structure of the grid and the humanity and emotion embodied by handmade artistry.
TEF is 25 this year. Where do you see the firm in the next 5 years?
I already see that we are expanding outside of the Bay area, and this is exciting for me because California is a state with so much beauty and diversity to offer. In addition to our work in Sacramento, we now have projects in Los Angeles and San Diego. My personal goal is to grow our practice in the sectors of workplace, education, and multifamily housing, wherever that may be. TEF has always engaged in place-making that empowers community and brings people together through beautifully-crafted, responsible, and wellness-focused design solutions, no matter the project type. I see the future to be one where every project is conceived through this lens.


What are your passions/inspirations outside of work?
I love small building projects, because I have always been a maker. I find gardening inspirational and restorative, because it feels like sculpting with nature as the medium. I also enjoy cycling through the rolling hills of Sonoma County, because the landscape reminds me of my agricultural roots.